NOMMOS RESTAURANT
A private space to celebrate your occasions and events in Marrakech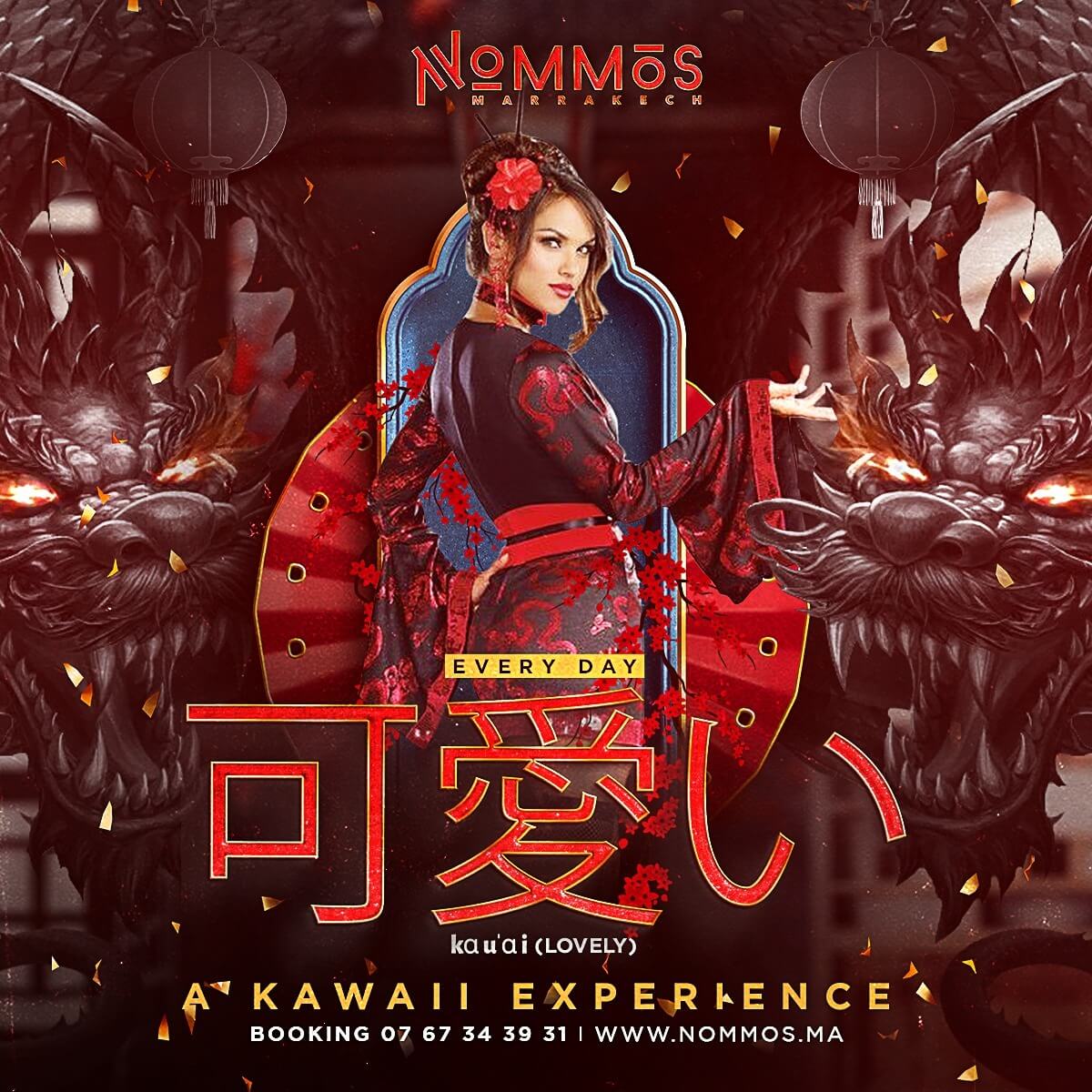 Kawai Experience at Nommos Marrakech
Prepare to be enchanted in a realm of live entertainment while savoring our luscious culinary delights. Every day, join us for a Kawai experience blended with a plethora of tastes at Nommos Marrakech.
The festive restaurant bar-lounge – International & Asian Food
Open every day from 7 PM to 2 AM
Boulevard Mohamed 6 – Agdal – Marrakech
Booking: 07 67 34 39 31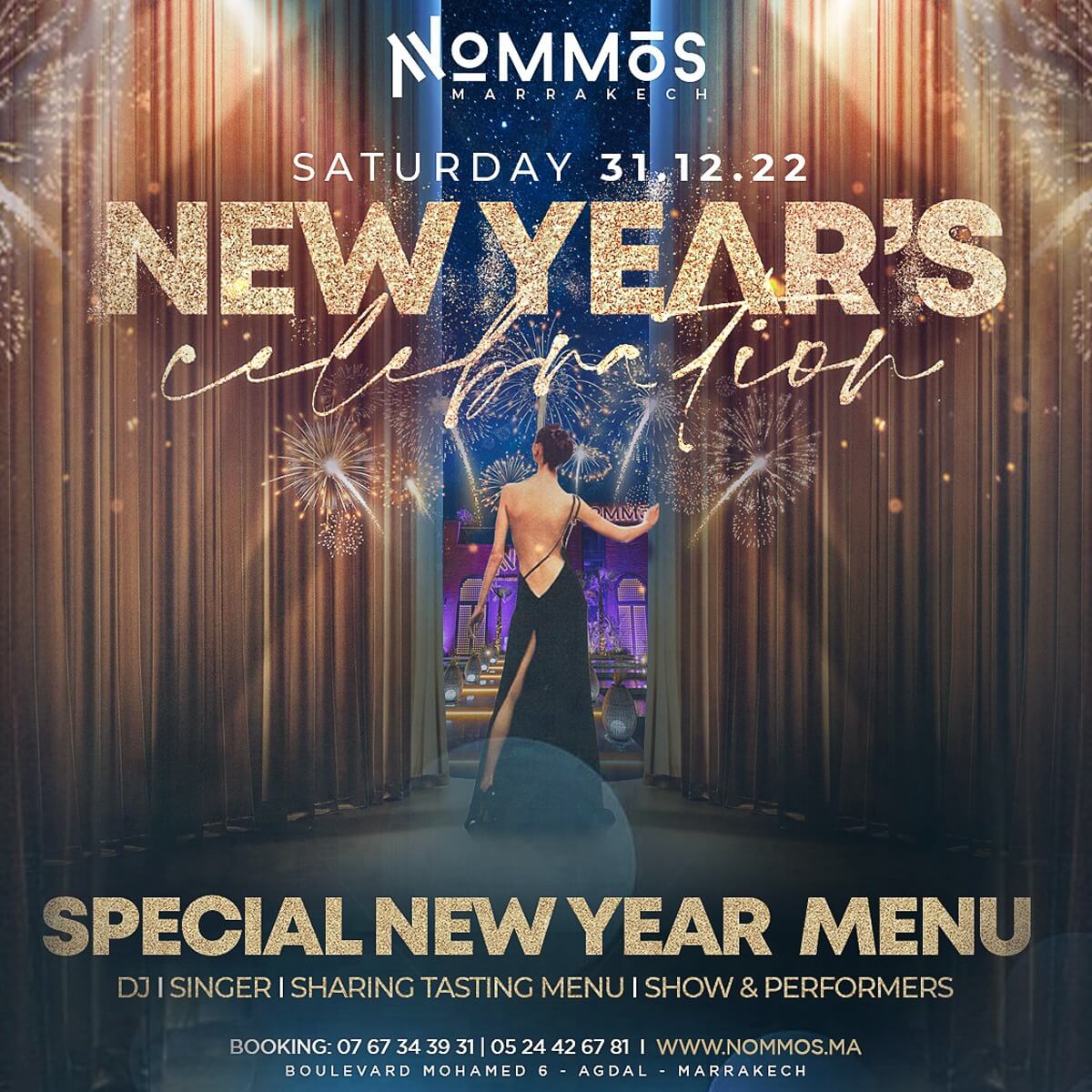 NEW YEAR'S CELEBRATION
We are ready to celebrate and ring in the New Year with you! Showcasing special performances for the night, we'll be journeying into 2023 with style. Have you booked your spot?
NOMMOS – International & Asian Food at their finest !
Doors open at 7pm
Boulevard Mohamed 6 – Agdal – Marrakech
Booking: 07 67 34 39 31 | 05 24 42 67 81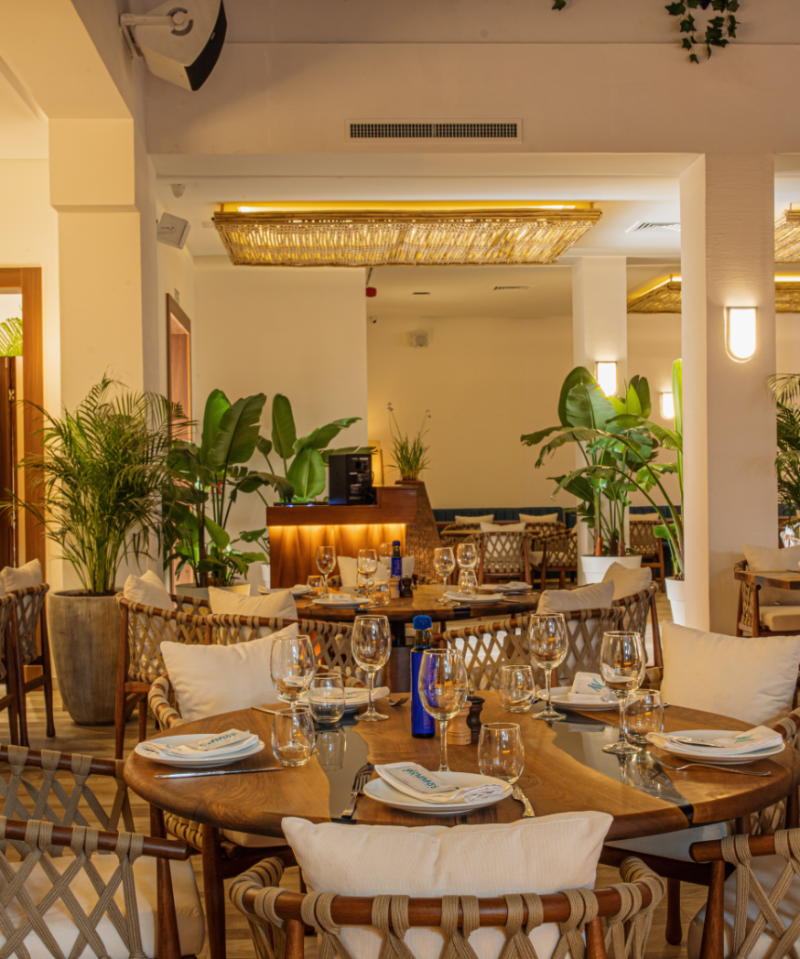 Professional events
NOMMOS welcomes you in a unique setting and a warm atmosphere for all your professional events. Our chef offers tasty dishes and gourmet recipes from the best products. We make every effort to organize an event that meets your expectations for all of your employees. Whatever your professional occasion, NOMMOS is an elegant and gourmet solution for your business meals, signature, or product launch.
We also welcome you for your group meals by offering menus adapted to your tastes.
Book your corporate party now, contact us for a quick quote.
Private events
In a warm and friendly atmosphere in the heart of Marrakech, NOMMOS welcomes you to celebrate your occasion. Birthday, evening with friends, family occasion… our team is at your disposal to meet all your needs and successfully organize your evening. Our chefs also accompany you to choose a menu adapted to your guests. We will advise you on the dishes, accompaniments, and drinks to favor a unique culinary experience.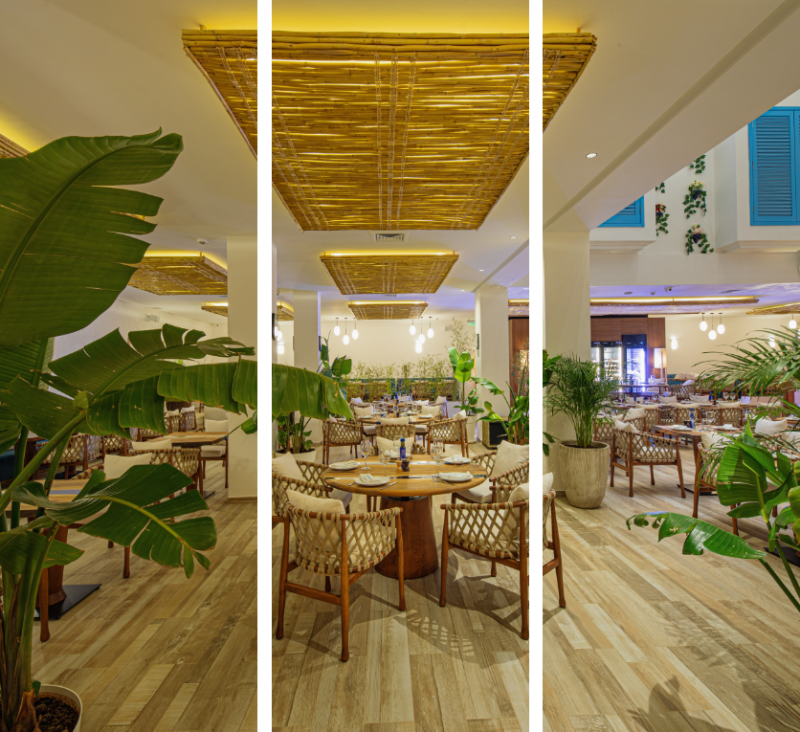 Welcome to Nommos
For a complete service, NOMMOS puts at your service our team and our space to organize your private and professional events in Marrakech. A birthday, a company meal, an evening to meet friends … we welcome you in a friendly and cheerful atmosphere by offering a menu adapted to your needs.