The best live dinner show in Marrakech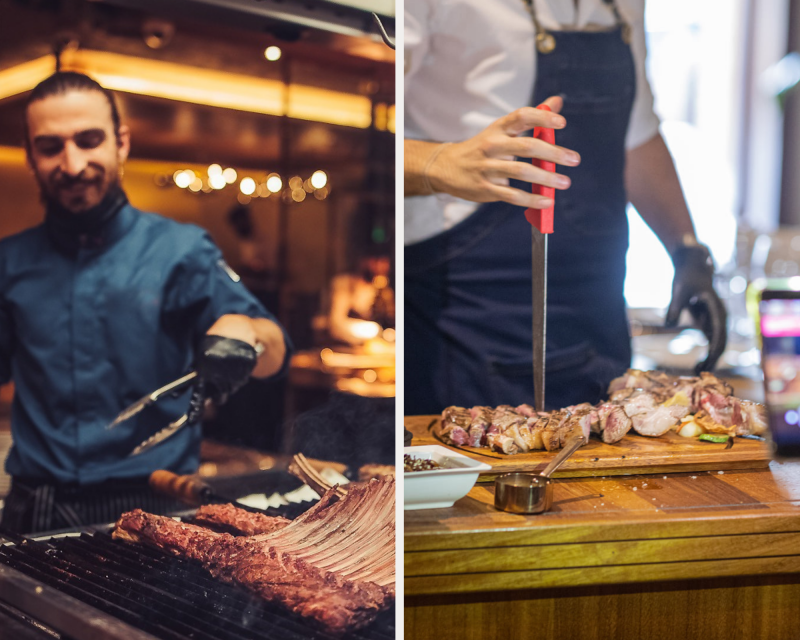 You are probably looking for a restaurant of great style to enjoy the live dinner show, feel special, and above all where you can find that dazzling tender steaks that you desire.
There's something about the combination of food and entertainment that just seems right!
Have you ever heard the word Meat show or steak show? It refers to steakhouses that serve dinners in authentic shows to make you feel unique and appreciated for trusting the restaurant.
Nommos Restaurant tops the list for consistently providing high-quality meats, sides, and a complete luxury experience. The indulgence to be part of the show while enjoying the very best of performances.
Prepare to indulge your taste buds
The quality speaks through the live show, the display of dishes, the open kitchen, and the most tender flavorful cuts of beef, cooked in just the right way.
You will be part of an action, Everything in front of you on a side table, from the cut to the cooking process, while enjoying the view of the stylish seasoning.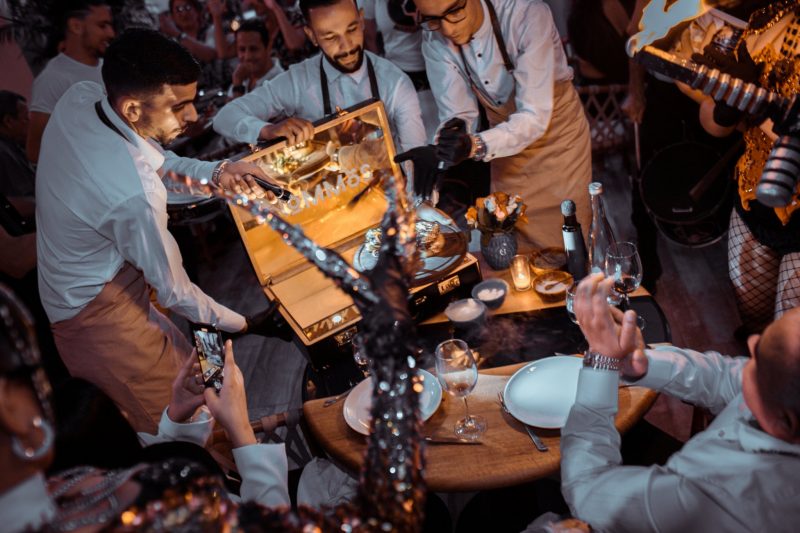 Make the most of an evening in Marrakech with Nommos live dinner show.
To make your tasty dishes stand out, an authentic suitcase will be reserved to display the golden prestigious steaks, served to you under the sound of James bond theme just like a VIP.