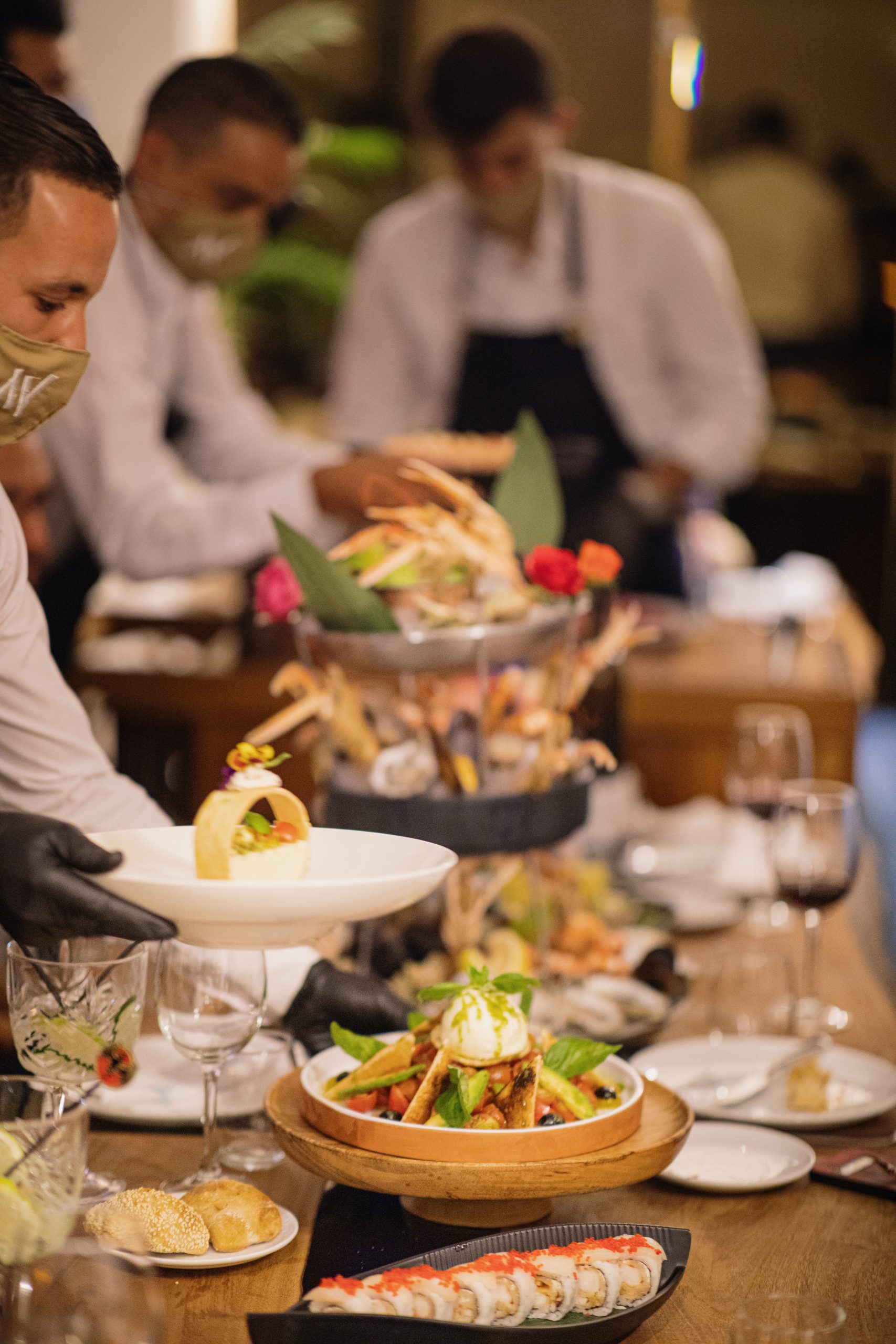 Indulge in the Ultimate Group Dinner Experience
If you find yourself seeking an enchanting dining experience that tantalizes your taste buds while captivating your senses with mesmerizing live dinner shows, look no further than Nommos Restaurant Marrakech. Nestled in the heart of this vibrant Moroccan city, Nommos stands as a culinary oasis, offering a fine dining extravaganza that will leave you spellbound. Whether you're planning a corporate event, a family celebration, or a night out with friends, Nommos caters to group gatherings with impeccable finesse.
The Culinary Masterpieces:
At the heart of Nommos lies a culinary team that excels in crafting exquisite dishes inspired by the rich tapestry of Moroccan flavors and international influences. The menu is a testament to their commitment to sourcing the finest local ingredients, ensuring each dish is an ode to the regional culinary heritage.
The Unparalleled Live Dinner Shows:
Nommos takes the dining experience to new heights by adding a touch of theatrical wonder with live dinner shows. Picture a mystical ambiance where captivating performances intertwine with your dining moments. As you savor your meal, talented performers weave a tapestry of traditional music, dance, and artistic expression. Be it the entrancing swirl of belly dancers, the rhythmic beats of Moroccan folk music, or the skillful fire dancers, each act at Nommos promises an immersive and unforgettable spectacle.
Group Dining Extravaganza
Nommos is the perfect venue for group gatherings of all sizes. Whether it's a corporate event, a milestone celebration, or simply a reunion of friends and family, the restaurant's ambiance and hospitality create an ideal setting for creating cherished memories together. The warm and welcoming staff at Nommos are well-versed in handling group reservations, ensuring that every guest's needs and preferences are catered to with utmost care and attention.
For those looking to organize a Group Dinner event in Marrakech, Nommos is undoubtedly the premier choice. The restaurant's blend of fine dining and live dinner shows caters to a diverse audience seeking an extraordinary culinary experience.